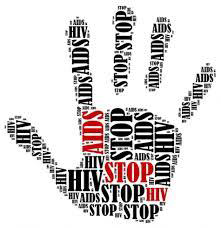 Let's curb the spread and occurrence of HIV Infections
The ultimate goal of HIV Prevention interventions is to stop the occurrence of new HIV infections through primary and secondary prevention measures. RRP+ support the national HIV program in reduction of new HIV infections and the severity of HIV through early detection and prompt interventions.
Special considerations is for women, youth, sero-discordant couples, vulnerable and key populations – especially female sex workers, men who have sex with men and people who injecting drugs – to reduce their risk of contracting or/and transmitting HIV. To achieve the goals and objectives of the HIV Prevention program, RRP+ work in a coordinated effort with Government, Health Facilities (HFs), Civil Society Organizations (CSOs), RRP+ Member organizations and other partners in HIV response through below activities:
through peer education approach. Across the country, RRP+ works with more than 5,200 peer educators who are based in community and closely working with populations, especially with PLHIV, and health facilities.
To break the cycle of HIV transmission, with special focus on:
Advocacy for HIV prevention services
This is a strategic process, largely used by RRP+, to influence positive political, social, economic and/or cultural change in relation to HIV prevention services provided to people infected and affected by HIV.
Prevention of Mother to child Transmission
Through peer education approach, members of RRP+ who need to have a child, are encouraged to follow PMTCT principles and are linked to health facilities give birth to children free from HIV.
Promotion of sexual reproductive health and rights among adolescents living with HIV
This is to contribute to the reduction of new HIV infections and unwanted pregnancies among youth living with HIV, by improving the availability and accessibility of sexual and reproductive health services that are well-adapted to the specific needs of youth;
Support the implementation of national prevention strategies
This is mainly done through: